Children's Center Teachers & Staff
Meet Our Staff
Each classroom is staffed with an early childhood professional who has several years teaching experience and holds a B.A. degree and a child development permit from the State of California Commission on Teacher Credentialing. The Children's Center provides employment opportunities to California State University, Sacramento students interested in acquiring experience and knowledge in early childhood education. Student Assistants participate in continual staff development. Select the name to learn more about that staff member or classroom.
Administration
Sherry Velte – Director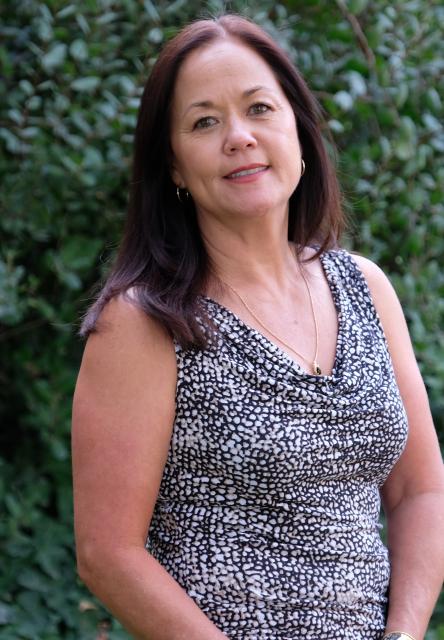 Welcome to the ASI Children's Center.
I started working here in 1988 as a teacher with 13 years as a teacher and 16 years as the Associate Director, now completing my career as the Center Director. My two "adult" daughters attended the Center. I am a certified Infant Toddler Specialist employed by West Ed, the Program for Infant Toddler Care providing college courses, technical assistance, and coaching to programs in the Sacramento Area. Supporting community based programs is one of my passions so I collaborate with Child Action (local resource and referral agency) providing trainings, workshops, and program assessments. Previously, I worked for Chico State, American River College, and Sutter Memorial Hospital delivering services to families.
Like many of you, my educational track had a few turns that became my strengths. I have an AS in Business Administration with a focus in accounting, a BA in Child Development with a minor in Business Administration, and a MA in Human Development with specializations in leadership, adult and college teaching, and Infant Toddler care.
I want to welcome you to the ASI family and encourage you to contact us should you need resources or information about child care, parenting support, fieldwork, course projects/thesis guidance, Child Development Permit advising, employment, or how we might collaborate with your program.
Phone: (916) 278-5120
Email: velte@csus.edu
Samantha Criswell – Associate Director
Samantha has been working with children since 2007. Over the course of her time in the field of ECE, she has worked as both a teacher and an administrator serving children ranging in age from infancy through pre-kindergarten. In 2014, Samantha graduated with her Bachelor's degree in Child Development from CSU Sacramento. Currently, she holds a Directors Permit and is pursuing her Master's Degree which she hopes to complete in the coming year. Samantha has a passion for learning and can often be found exploring new hobbies or topics when she isn't busy dabbling in the arts. She takes great joy in learning alongside the children, and she is excited to share in their interests as they explore the many wonderful things our world has to offer.
Phone: (916) 278-5123
Email: src268@csus.edu
Nancy Lopez – Operations Manager
Nancy has been working at the Children's Center since 2004, first as a student, then an Administrative Fellowship. After graduating with her BS degree in Business, Nancy joined the staff fulltime as Administrative Associate with responsibility for enrolling families for the California Department of Education Child Care Subsidy Program. Nancy is the proud mother of two sons.
Phone: (916) 278-2891
Email: nlopez@csus.edu
Regina Temple – Cook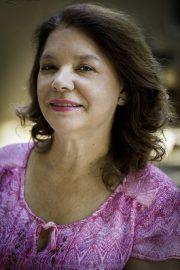 Regina has over twenty years of experience in the food service industry. She is a Certified Dietary Manager and Serve-Safe Certified. She has held several positions as a Food Service Director, her duties included; menu planning; giving attention to special dietary needs of her clients; and preparing Kosher, Vegan and Gluten-free diets.
She loves working close enough to ride her bike, and enjoys being with family and friends. She also likes to do Crafts and enjoys tandem bike rides.
Phone: (916) 278-5117
Email: r.temple@csus.edu
Lexi Hallum – Administrative Assistant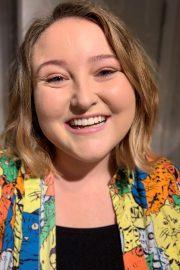 Lexi has been working with children and serving her community since 2014. As the Program Specialist for a recreation program in Oregon, she planned and hosted several community events and activities, mostly geared towards children and families. She was also a volunteer after school leader and helped create an after school program at a title 1 school. Lexi received her bachelors in 2015 at Sac State, majoring in Parks, Recreation and Tourism Administration, graduating cum laude and receiving the Senior Recognition Award for her enthusiasm and quality of work. In her spare time, she enjoys being outdoors, watching movies, and surrounding herself with friends.
Phone: (916) 278-5126
Email: alexandra.hallum@csus.edu
Kim Madrona – Front Office Associate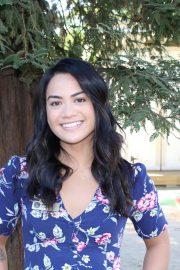 As a recent graduate and alumni of California State University, Sacramento, Kim is honored and proud to be a part of the ASI Children's Center Family! She graduated with a Bachelor of Arts in Psychology, and her goal is to become a school counselor. As a lifelong learner, she is eager to develop skills from various opportunities to serve diverse schools and communities to the best of her abilities. Her experience working with college students as a Desk Attendant at our very own Sacramento State Residential Halls provided an opportunity to support her peers through mentorship. Kim also had an opportunity to work with individuals with Autism as a Behavior Therapist, developing advocacy and communication skills. She is eager to apply her strengths and abilities as the Front Office Associate at the Children's Center and is motivated to go beyond her duties to serve her community. On her spare time, she enjoys spending time with her family and friends, traveling, being outdoors, trying new food recipes, and staying active. Come say hello to Kim because she is eager to meet fellow Hornets. Stingers up!
Phone: (916) 278-6126
Email: kimmadrona@csus.edu
Teachers
Mariah Dong – Bambini 1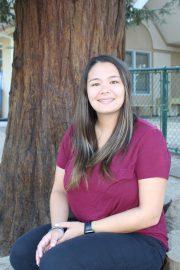 Mariah started working at the Children's Center in Fall 2017 as a student assistant in Casa 3. She then moved up to a student supervisor in La Casita 2 and then a fellowship teacher in Bambini 1. She earned my BA in Child Development with a concentration in Social and Community Settings from Sacramento State in Fall 2018. Before transferring to Sacramento State, Mariah received her AS in Early Childhood Education from Los Medanos College and worked at the Child Study Center on campus in the 4s and 5s classroom. When she's not at the center, she loves spending time with her dog Sammie, hiking, line dancing, finding new food places and hanging out with friends and family.
Phone: (916) 278-5111
Email: mariahdong@csus.edu
Dana Westbrook – Bambini 2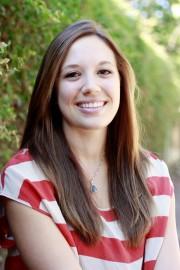 Dana originally started at the Children's Center in the Fall of 2014. She moved to Oregon for the 2015/2016 school year, but she has been back at the Children's Center again since Fall 2016. Dana have been working with infants and toddlers since 2005 in various settings including the Child Development Lab at Chico State and the Moss Street Children's Center at the University of Oregon. She went to college at CSU Chico, earning her BA with honors in Child Development in 2011 and her MA in Education with an emphasis in curriculum and instruction 2013. Dana loves this position in particular because she gets the opportunity to care for and teach infants and toddlers, but also gets to mentor college students training to work in the field of early childhood. Her other loves are camping, hiking, playing with her dog Hendrix, vacationing with family, and going to the movies.
Phone: 916-278-5112
Email: dana.westbrook@csus.edu
Liza Melnichuk – Bambini 2 Fellowship Teacher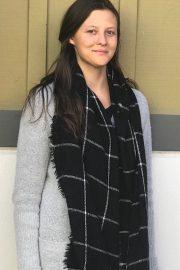 Liza started working here at the Children's Center in Fall 2014. She began as a Student assistant 1, and has worked in Bambini and La Casita classrooms. She recently received her B.A with honors in Child Development this Spring and is excited to begin her new position in the role of a fellowship teacher. During her free time, she enjoys traveling, hiking, and baking.
Phone: 916-278-5112
Email: lizamelnichuk@csus.edu
Michelle Hardesty – Bambini 3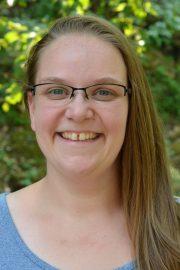 Michelle graduated from San Francisco State University with a B.A. (2010) and M.A. (2014) in Child and Adolescent Development with a concentration in Young Children and Families. She has a kitty named Tiny and enjoys photography, video games, and spending time with friends & family.
This will be her first year teaching at the ASI Children's Center, as well as a Head Teacher in a Toddler classroom. Most of her 10+ years of teaching experience has been with Preschool-aged children with an internship in a 2-year-old classroom. Michelle was also the Art Studio Teacher for a few years interacting with children ages 6 months to 5 years old.
Michelle started out working at the ASI Early Child Education Center at San Francisco State University and has since worked in tax preparation, pet store management and a few private preschool teaching positions, but have found herself being drawn back to the campus community way of life. She has discovered that she finds the most joy and a sense of belonging in working with young children and their families.
She is excited to start this new adventure alongside her daughter in her first time attending school and looks forward to meeting all of the children and families as we dive into the world of infant and toddler-hood together!
Phone: (916) 278-5113
Email: michelle.hardesty@csus.edu
Hailey Tuaumu – La Casita 1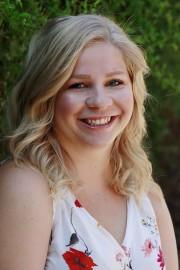 Hailey comes from a background in campus-based childcare. She recently relocated from the San Francisco Bay area where she earned her Bachelor's Degree in Child and Adolescent Development with an emphasis in Young Children and Families. She worked for nearly five years at the ASI early Childhood Education Center at San Francisco State campus and fell in love with the commitment to excellence that comes along with campus-based care. Before the SFSU Children's Center Hailey spent time in a Co-op Program in her hometown. In her time outside of the center, she often escapes to Lake Tahoe!
Phone: 916-278-2114
Email: haileymorgenstern@csus.edu
Cierra Teicheira – La Casita 1 Fellowship Teacher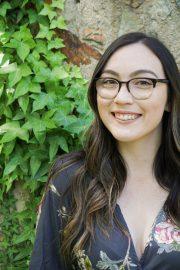 Cierra started working for the ASI Children's Center in January 2015 as a Student Assistant. She graduated in May of 2019 with a B.A in Child Development and a concentration in Early Childhood Care and Education. She is eager and excited to continue working for the Children's Center as a part of the full-time team. Outside of work, she loves taking long walks down all the Trader Joe's aisles, going to the movies and taking spin classes!
Phone: (916) 278-2114
Email: cierrateicheira@csus.edu
Theresa Gropp – La Casita 2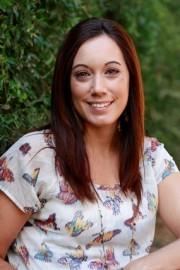 Theresa is excited to be a part of the ASI Sacramento State University Children's Center and to meet all you wonderful families! She is the new lead teacher in La Casita 2. She looks forward to working with your families, and providing a fun, educational, play based learning experience for the children.
Theresa has over 20 years of Early Childhood Teaching experience, ranging from private preschools to Head Start programs, before and after school campus care, her own small family child care, and she is now revisiting the campus care teaching field. She has a B.A. in Child Development from Humboldt State University and is looking to finish up her M.A. in Education by this next January.
Theresa has three children, two of whom still live at home with her Fiancé and herself. Her youngest daughter is 4 1/2, her older daughter is 11, and she has a 19 year old son. Theresa is a very family oriented person even with extended family. They celebrate, camp, hike, and see each other often! They are the loudest family typically at sporting events and graduations when cheering for one another.
The Children's Center is truly her happy place. Theresa looks forward to sharing in the experience of educating and helping you guide your children through the early years of their development.
Phone: (916) 278- 5127
Email: theresa.gropp@csus.edu
Mariya Melnichuk – La Casita 3 Fellowship Teacher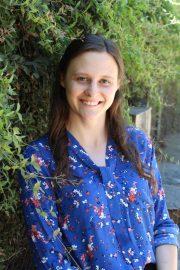 Mariya has been with the ASI Children's Center since beginning her studies here at California State University of Sacramento in Fall 2014. She began working in preschool and progressed to hold experience throughout all of the programs. She holds a B.A in Child Development and is excited to grow in this new leadership role. During her free time, Mariya enjoys traveling, playing tennis, cooking.
Phone: (916) 278- 5127
Email: mariyamelnichuk2@csus.edu
Pa Dao Vang – Casa 1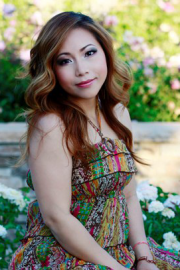 Pa Dao Vang began working in the field of Child Development in 2006, as a Student Assistant here at the ASI Children's Center. While earning her undergrad degree at California State University of Sacramento, Dao has spent three years working with the infants/toddlers and eight years working with the preschoolers. She received her BA degree in Child Development with a concentration in Social and Community Settings, and minor in Social Welfare. After graduating, Dao worked with AmeriCorps through the Child Abuse Prevention Center in various services and community settings. She is passionate about creating a safe and secure environment to promote healthy relationships and developments. She enjoys doing photography, exploring nature, and spending time with her loved ones.
Phone: (916) 278-5114
Email: pdv25@saclink.csus.edu
Jagdish Majju Kaur – Casa 2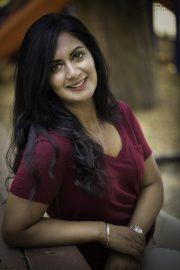 Jagdish Majju is tri-lingual and she completed two Bachelor's degrees from UC Davis in Human Development and Women/Gender Studies. She is working towards a Master's degree in Child Development here at Sacramento State. She has worked in the early childhood field for the past five years in different capacities such as interning, researching, and teaching young children. Jagdish is excited about joining the ASI Children's Center and collaborating with a diverse population!
Phone: (916) 278-5115
Email: jagdishmajju@csus.edu
Alma Ponce – Casa 3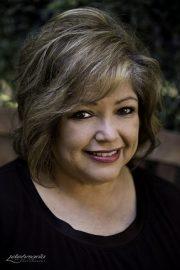 Alma Ponce has been with the Children's Center since 1983. She has a BA in Liberal Arts from Sac State, has experience in various preschool programs including Nature Rangers and Migrant Education, and has presented at professional conferences. Alma is fluently bilingual in English and Spanish and holds the Child Development Program Director Permit. Alma works with the Project Approach in her classroom and enjoys teaching the preschool class about their pet turtle, Sofie. Alma was the Mentor Teacher for the Preschool Fellowship and enjoys learning new things and exploring experiences to their fullest potential. Alma delights in cooking, watching novelas, gardening, shopping (especially bargain shopping), and enjoys spending time with her family.
Phone: (916) 278-5116
Email: aponce@csus.edu
Linda Rodriguez – Associate Teacher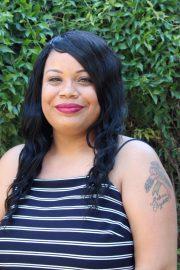 Linda has been working with children since 2013, and recently received her AA in Child Development from Cosumnes River College. She also holds an Associate Teaching Permit and eventually plans on continuing her education and going on to get a B.A in Child development. Being around children and working in this field has been a passion of Linda's since she was young. She is very excited to be a part of the ASI Children Center, and looks forward to continuing to grow and learn new things as she continue this amazing journey with the amazing staff and children.
email: linda.rodriguez@csus.edu