Bring Your OneCard & a Reusable Bag
Frequently Asked Questions
The ASI Food Pantry can provide weekly food and toiletries for Sac State students with financial hardships.
Do I need to have my OneCard?
Yes. Students must present a valid Sac State student ID to access the food pantry.
If you are a currently enrolled student who has permanently misplaced your ID card, please go to the Bursar's Office in Lassen Hall for a replacement.
Do I need to bring a bag?
Yes! Please join us in our efforts to create a more environmentally friendly program by bringing your own grocery bag.
We do gift, first-time users with a reusable bag, after completing the New User Registration form. After the initial visit, students are responsible for bringing their own bag as we do not supply single-use bags.
What about food expiration dates?
Once a product is past code date, many manufacturers donate it to food banks as the food is still safe to eat. Food manufacturers use different date codes to ensure that consumers receive their product at peak quality.
Use this reference to learn the shelf life of food products or how long these foods are good past the code date:
What if the Food Pantry is closed and I need food?
Please check out our After-Hours Pick Up Lockers.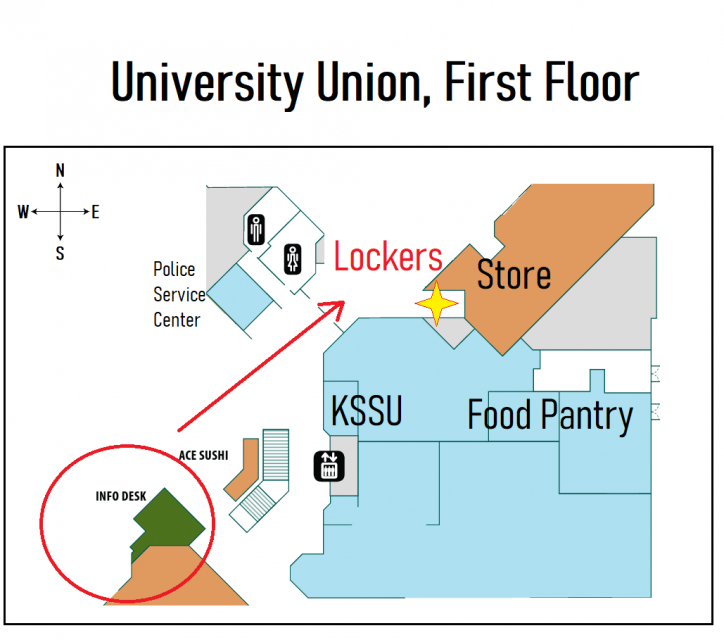 This map shows Sacramento-region food resources including food banks, food pantries, free fridges and pantries, farmers' markets, and farm stands (including information regarding EBT/CalFresh access). This map was generated with data provided by NorCal Resist, the Sacramento Homeless Union, The Awkward Gardener, and Alchemist CDC.