Frequently Asked Questions
Do I need to have my OneCard?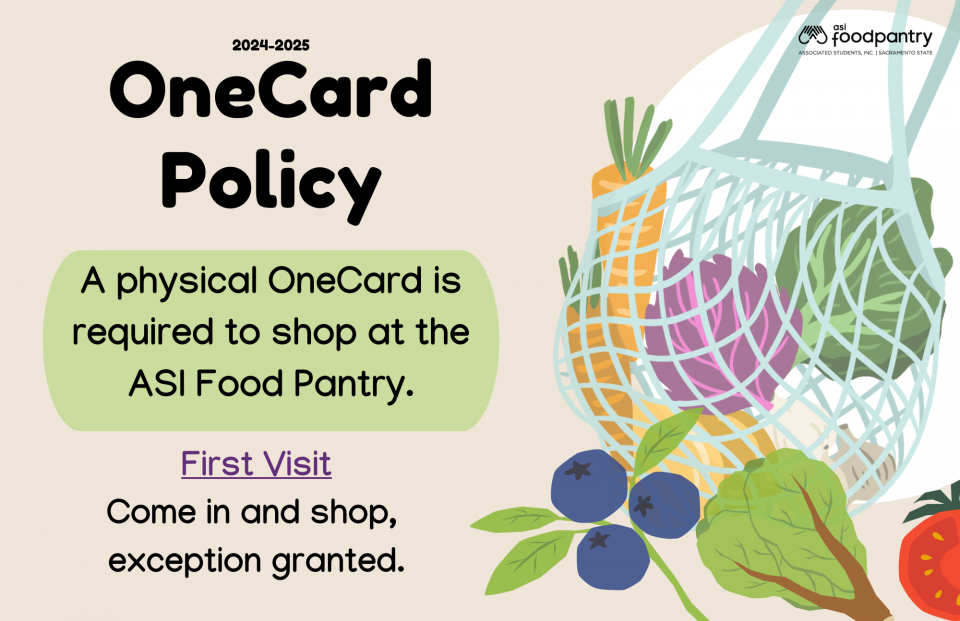 Do I need to bring a bag?
Yes! Please join us in our efforts to create a more environmentally friendly program by bringing your own grocery bag.
Does the Food Pantry stock foods past their best by or sell by date?
Yes. We inspect all food items (non-perishable and perishable) before stocking our shelves. The standard guide we follow comes from the Sacramento Food Bank and is available for public reference.
Because food manufacturers use different codes to ensure products are sold at the peak of their quality and taste, we use this guide to objectively inspect donations and purchases from community partners.
For Example: Dry Cereal (cup or bagged), according to the guide, is good to eat up to *one year* past its expiry date. If we received a donation of multigrain cheerios with an expiry date of August 1st, 2022, and we inspected it on July 1st, 2023, it would meet our quality standard and be made available to our students!
General Overview on How to Interpret Best By/Sell By/ Expiry Date
Inspection Guide for Shelf-Stable, Refrigerated, and Frozen Items
What if the Food Pantry is closed and I need food?
Please plan around Food Pantry closure dates (Labor Day, Thanksgiving, etc) and place your After-Hours Pick Up Lockers order in advance. We'll fulfill your locker order the day before so you can still pick-up on the dates we are closed.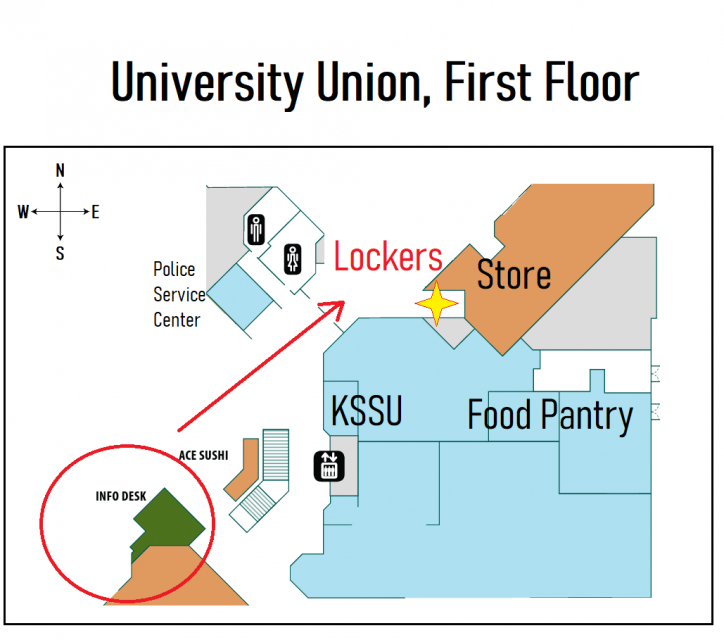 Additionally, this map shows Sacramento-region food resources including food banks, food pantries, free fridges and pantries, farmers' markets, and farm stands (including information regarding EBT/CalFresh access). This map was generated with data provided by NorCal Resist, the Sacramento Homeless Union, The Awkward Gardener, and Alchemist CDC.