Graduation supplies can be purchased in these ways:
1. Visit us on the 3rd floor of the University Union Rm 3231- ASI Student Shop
2. Mail Option http://www.jostens.com and choose Sacramento State
For honor cord eligibility please contact the ASI Student Shop at asistudentshop@csus.edu with your student ID number
*Honors list for Fall 2022 graduates is now available.
*Honors list for Spring 2023 graduates will be available March 7th.
Graduation Supplies
Bachelor's Cap and Gown
Cap = $10.00
Bachelor's Gown = $22.75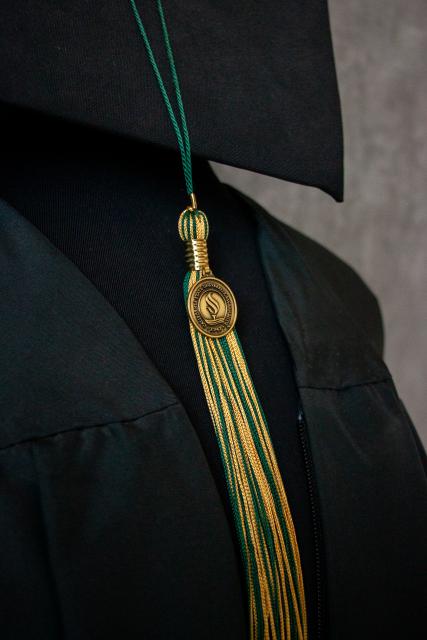 Tassels
Choose a tassel or two, the tassel is your choice! All tassel prices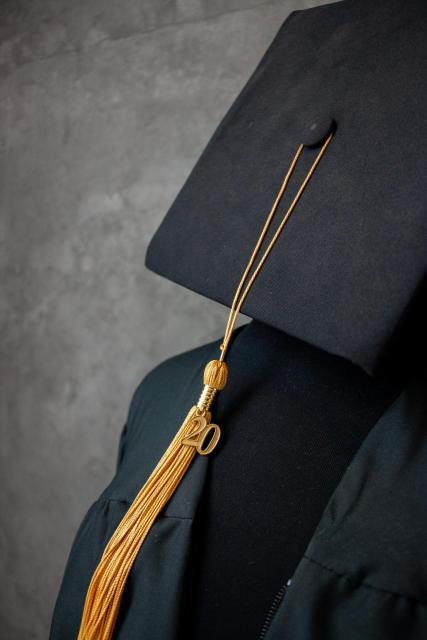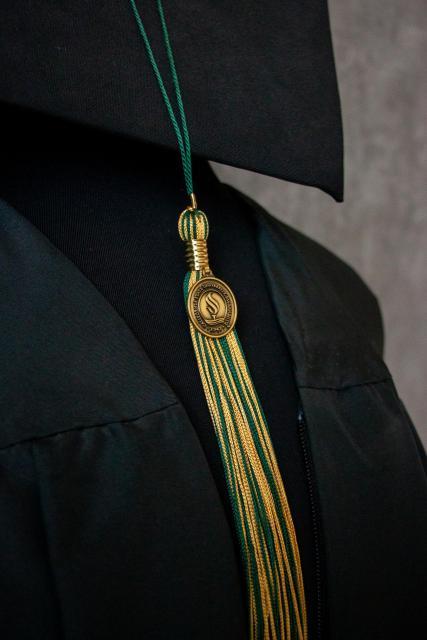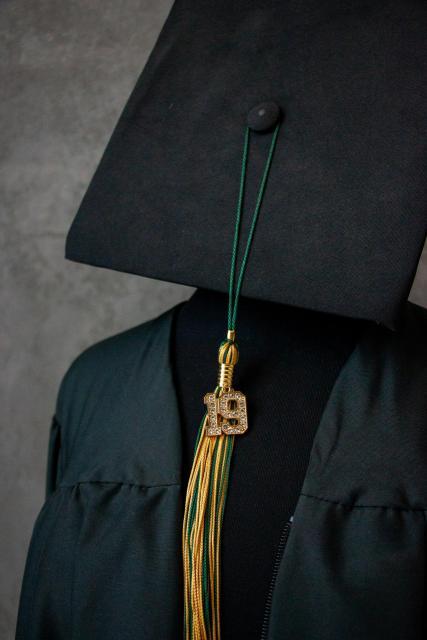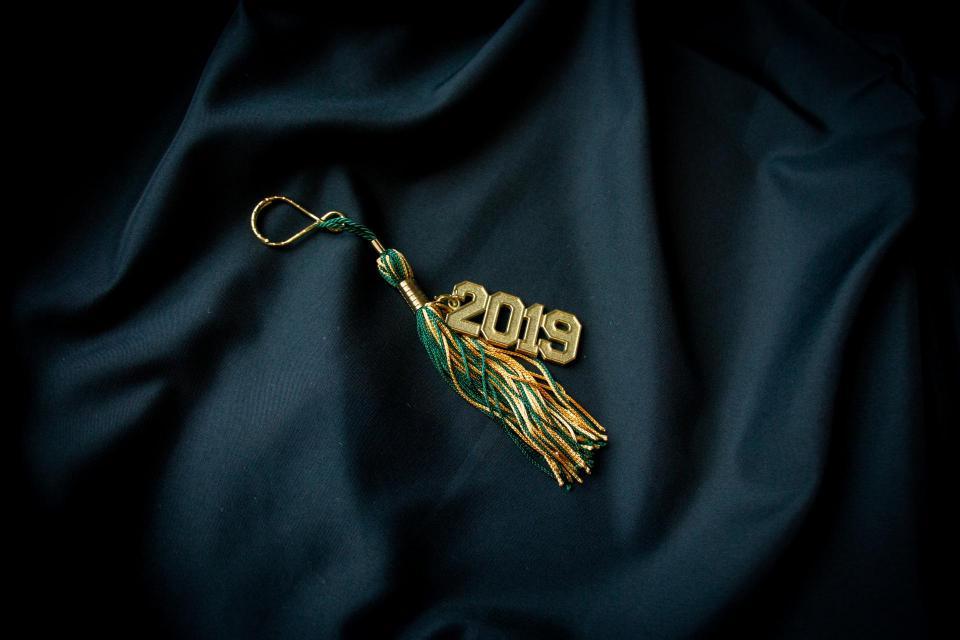 Honor Cords
Honor Cords= $14.00

Cum Laude: White – Sac State GPA 3.5-3.749
Magna Cum Laude: Silver – Sac State GPA 3.75-3.899
Summa Cum Laude: Gold – Sac State GPA 3.9-4.0

Honor cord requirements:

First time bachelor's only
Must have at least 30 units completed at Sac State
No transfer units included
Available November 1 for Fall 2022graduates and March 7th for Spring 2023. Please contact the ASI Student Shop at asistudentshop@csus.edu to verify eligibility
Stoles
Gold Stole (gold with green trim) = $29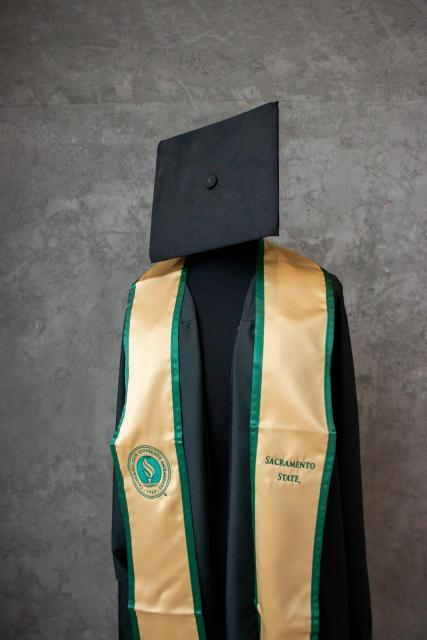 Green Stole (green with gold trim) = $29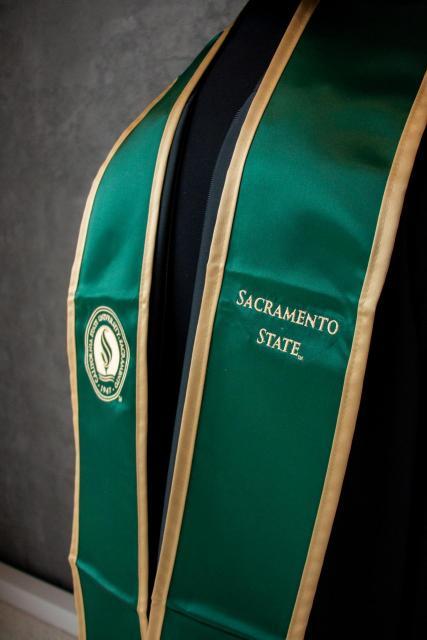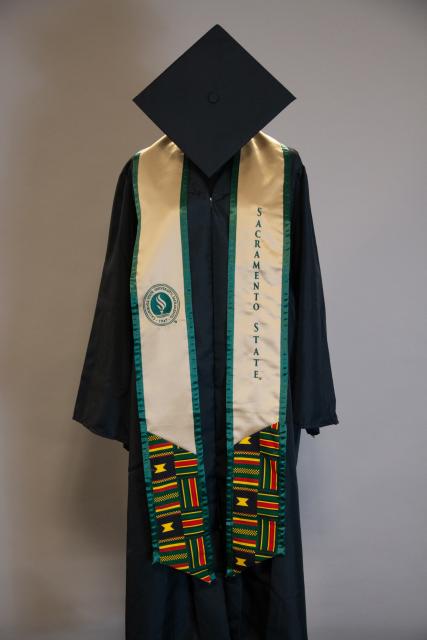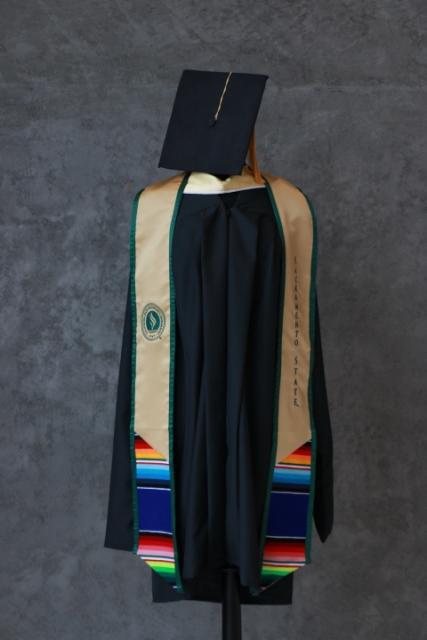 Master's Cap & Gown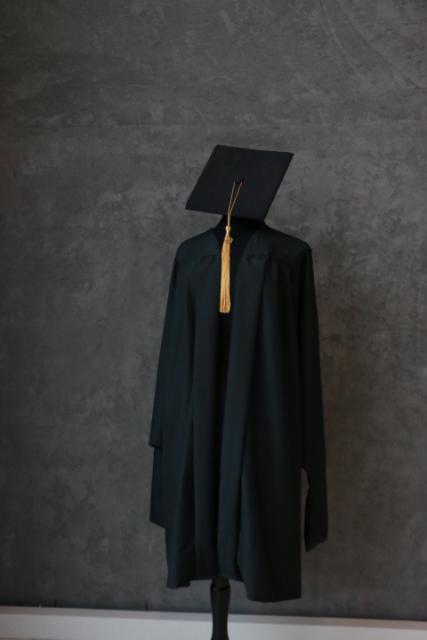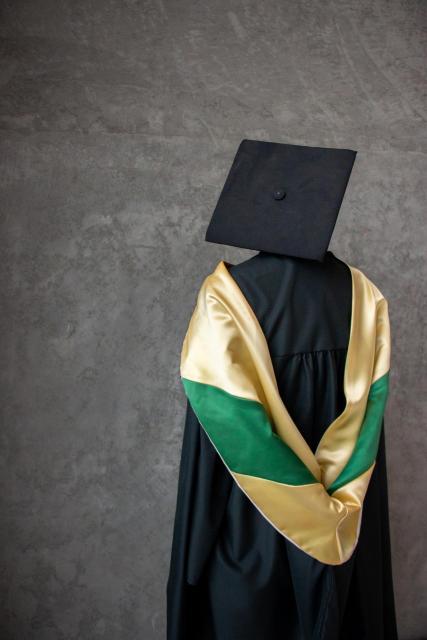 Master's hoods are based on your area of study, i.e. MA, MS, MBA, MPPA, MSN, MSW, MPT, MPH
EDS Students email mruiz@csus.edu
Faculty Regalia Rental & Purchases
To place an order email Mari Ruiz at mruiz@csus.edu
Deadline for Rentals is March 30 (late fee applied after this date)
Regalia Rental Sets
Bachelor Set (cap, gown, tassel): $31
Master Set (cap, gown, tassel, hood): $65
Doctor Set (cap, gown, tassel, hood): $87
Doctor Set (velvet tam, gown, hood): $105
Individual Items
Doctoral/PhD Gown = $43
Doctoral/PhD Hood = $35
Master Gown = $26
Master Hood = $29
Bachelor Gown = $21
Cap & Tassel = $10.00
Velvet Tam: $20.00
Velvet Tam & Tassel: $27
Late Fee = $25.00
Prices are the same in sets as they are individually