Hornet Events and Activities Team (HEAT)
Sign Up for HEAT
HEAT provides support to the ASI event and outreach team during events, programs, and promotion in order to engage with more students and reach a bigger audience. HEAT helps to support ASI events and programs such as Block Party, Thanksgiving Food Baskets, Election Kick Off, Feel Good Fridays and more! Get involved with HEAT by signing up for an event or program. Submissions will be emailed about upcoming opportunities, volunteer perks and our appreciation party!

Food Pantry Volunteer Sign Ups
The ASI Food Pantry support students who face low food security and is fully funded by generous donations from the local food banks and powered by volunteers like you! You can also volunteer for Free Grocery Pop-Ups which happen twice a month all semester long. Food Pantry shifts are eligible for H.E.A.T points.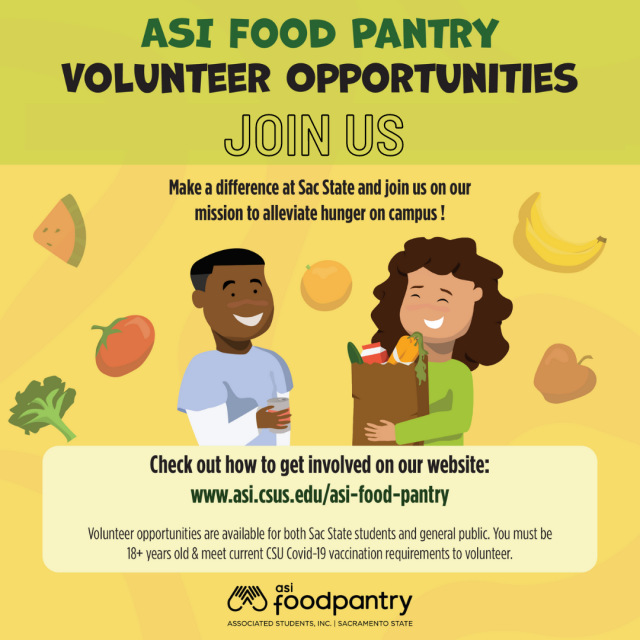 Block Party Volunteer Sign Ups
Volunteer at Block Party! This the marque kick off event of the year and we need your to help pull it off. Join us for food, games, entertainment, KSSU DJ Music and more!
Volunteer Perks: Food Voucher, (2) T-Shirts, Snacks and Drinks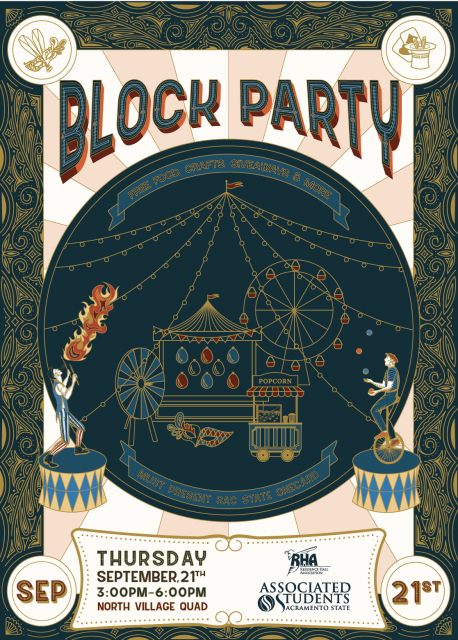 KSSU Speed Friending Volunteer Sign Ups
Come be a volunteer at the KSSU Speed Friending event!
Join other Sac State Students as we meet new students in a musical chairs style get-to-know-you event. Make new friends, find your people and win a few giveaways at the same time.
Volunteers will hand out pizza, check in students and swipe One Cards and help people to their seats. You can even join in on the fun of meeting new folks! You'l also get a H.E.A.T Staff Shirt