Hornet Events and Activities Team (HEAT)
Sign Up for HEAT
HEAT provides support to the ASI event and outreach team during events, programs, and promotion in order to engage with more students and reach a bigger audience. HEAT helps to support ASI events and programs such as Block Party, Thanksgiving Food Baskets, Election Kick Off, Feel Good Fridays and more! Get involved with HEAT by submitting your information by clicking the H.E.A.T. Volunteer Interest Form. Submissions will be emailed about upcoming opportunities, volunteer perks and our appreciation party!

Fuego Night Volunteer Sign ups
Fuego Night- A one time event this semester featuring KSSU, Salsa Loca dance lessons and a craft activity from ASI Student Engagement. Snacks and drinks available while supplies last.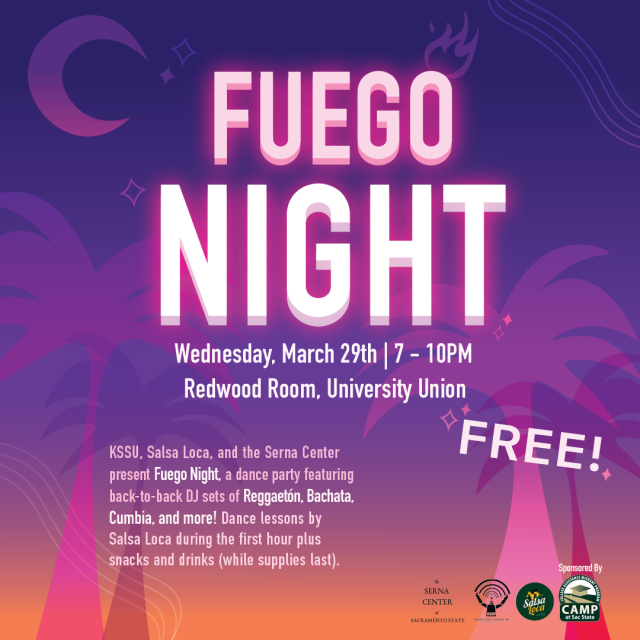 ASI Elections Volunteer Sign Ups
What is ASI Elections? ASI Elections is when the students of Sac State get to choose their student body representatives who will sit on the ASI Board of Directors for the following academic year.
What are the Events? There are three events surrounding the elections season that include, food, entertainment and most of all information around how elections are being carried out. Students will get a chance to vote for their candidates and ultimately support them if they are elected.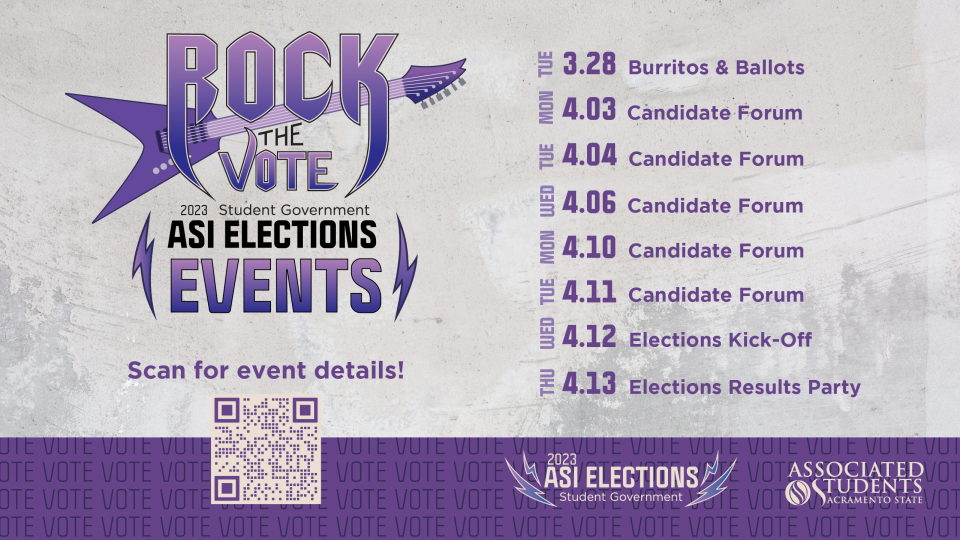 Late Night Study Break Sign Ups
Late Night Study Break- Give yourself a break during finals week and drop into the Global Lounge for free food, testing materials and games. Head back to study to stay in for the night.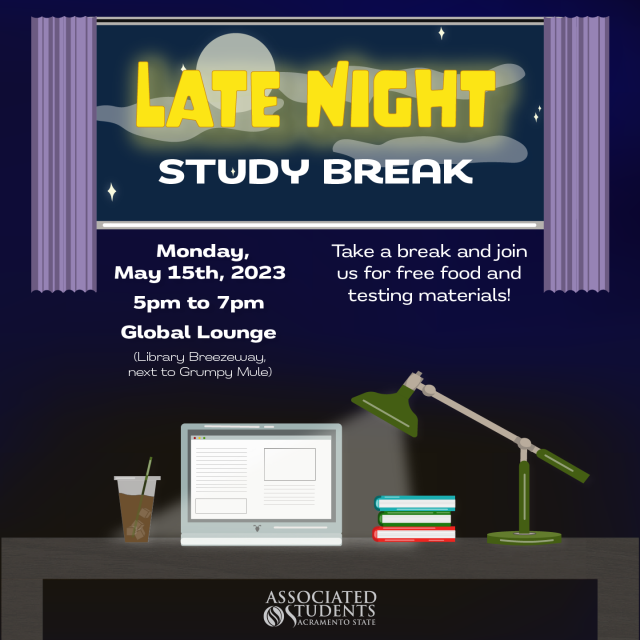 Food Pantry Volunteer Sign Ups
The ASI Food Pantry support students who face low food security and is fully funded by generous donations from the local foo banks and powered by volunteers like you! You can also volunteer for Free Grocery Pop-Ups which happen twice a month all semester long. Food Pantry shifts are eligible for H.E.A.T points.