Hornet Events and Activities Team (HEAT)
Sign Up for HEAT
HEAT provides support to the ASI event and outreach team during events, programs, and promotion in order to engage with more students and reach a bigger audience. HEAT helps to support ASI events and programs such as Block Party, Thanksgiving Food Baskets, Election Kick Off, Feel Good Fridays and more! Get involved with HEAT by submitting your information by clicking the H.E.A.T. Volunteer Interest Form. Submissions will be emailed about upcoming opportunities, volunteer perks and our appreciation party!H.E.A.T Volunteer Interest Form
Want to hear about what's coming down the pipeline in ASI events? Want to know how to score exclusive ASI swag, prizes, tickets and trips? Fill our our interest form and we'll invite you to our next "H.E.A.Ting" and add you to our mailing list to get the scoop. See you soon!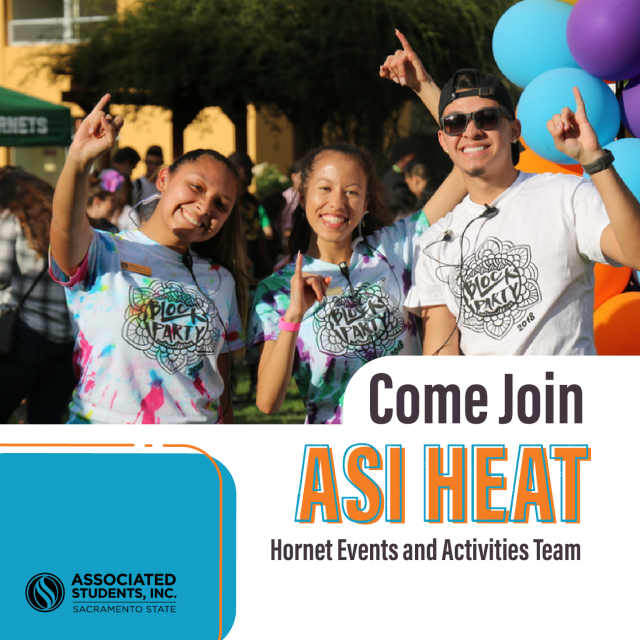 Join us at Harvest Festival.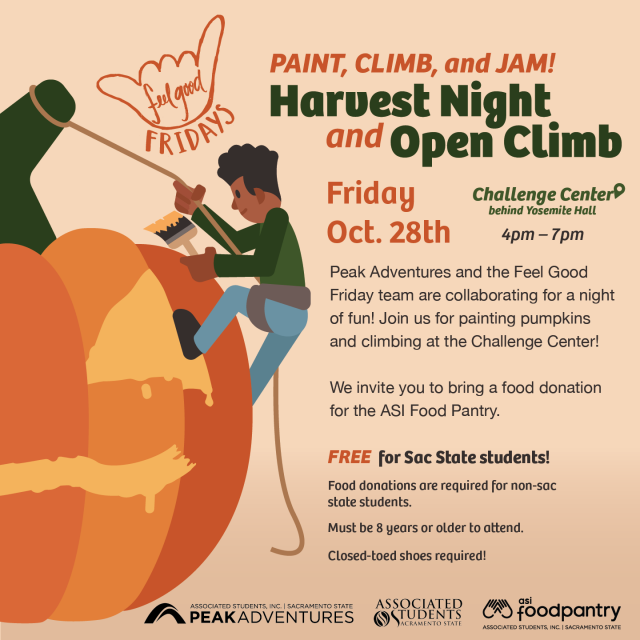 Join us to decorate Thanksgiving Food Baskets as a community service project.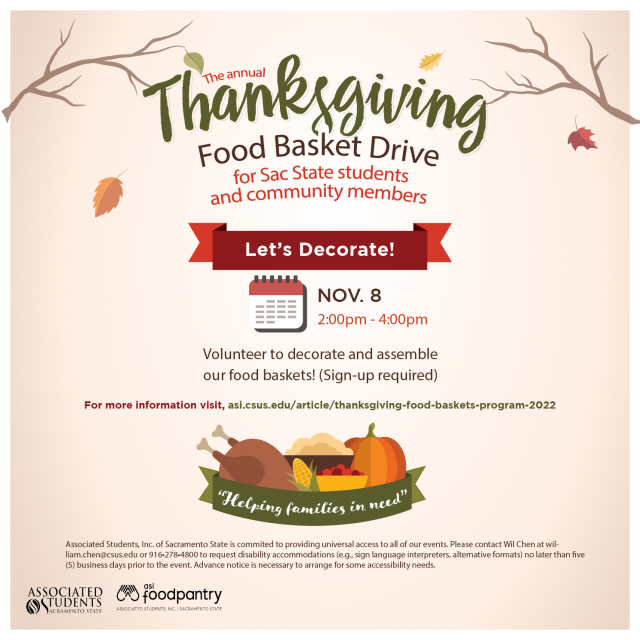 The ASI Food Pantry support students who face low food security and is fully funded by generous donations from the local foo banks and powered by volunteers like you! You can also volunteer for Free Grocery Pop-Ups which happen twice a month all semester long. Food Pantry shifts are eligible for H.E.A.T points.