Theresa Gropp
Head Teacher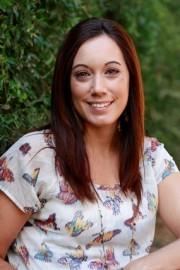 Theresa is excited to be a part of the ASI Sacramento State University Children's Center and to meet all you wonderful families! She is the new lead teacher in La Casita 2. She looks forward to working with your families, and providing a fun, educational, play based learning experience for the children.
Theresa has over 20 years of Early Childhood Teaching experience, ranging from private preschools to Head Start programs, before and after school campus care, her own small family child care, and she is now revisiting the campus care teaching field. She has a B.A. in Child Development from Humboldt State University and is looking to finish up her M.A. in Education by this next January.
Theresa has three children, two of whom still live at home with her Fiancé and herself. Her youngest daughter is 4 1/2, her older daughter is 11, and she has a 19 year old son. Theresa is a very family oriented person even with extended family. They celebrate, camp, hike, and see each other often! They are the loudest family typically at sporting events and graduations when cheering for one another.
The Children's Center is truly her happy place. Theresa looks forward to sharing in the experience of educating and helping you guide your children through the early years of their development.