Block Party 2023
Thursday, Sept. 21st, 2023 from 3:00pm-6:00pm
Presented by Associated Students, Inc. and Residence Hall Association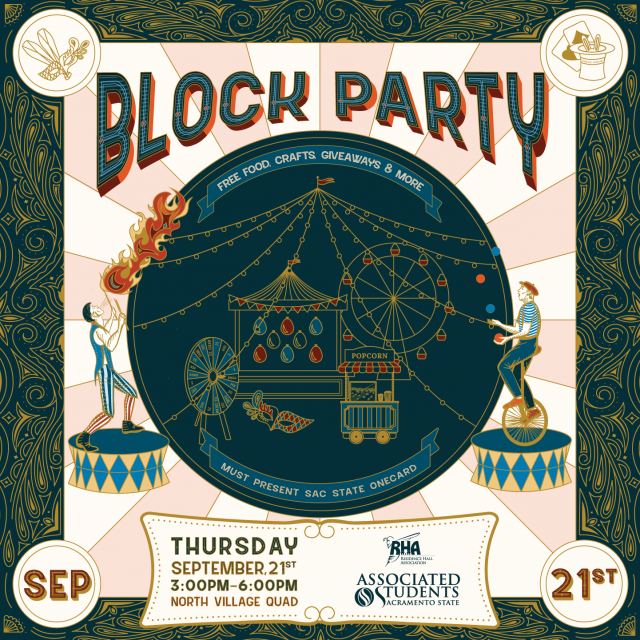 Welcome to Block Party! ASI and RHA's Block Party is an afternoon of fun and campus resources to help you kick off the academic year! FREE for all sac state student with their One Card. Check out all of the awesome Block Party programming down below!
Activities & Programs
Hungry Hungry Hippo | 3:00pm-6:00pm
Grab three of your newest friends and when you hear the horn grab as many pearls as possible! And try to get as many before the bungees pull you backwards!
Live DJ with KSSU! 3:00pm-6:00pm
Take the dance floor with Live DJ's from our campus radio station KSSU! Be sure to follow them on KSSU's Instagram @kssusparky!
Amasingh the Magician!!
Enjoy the magical delights of Amasingh the Amazing Magician! Sure you've seen someone cut in half but have you seen a magician fill your hands with something that wasn't there before??? Come and find out!
Raffle Drawing 5:00pm
Every guest gets an event passport, when you visit 10 campus partners and get 10 stamps return your passport to check-in and you'll redeem it for a food voucher or limited edition Block Party t-shirt! Write out your name and email address and be entered into a drawing to some great ASI prizes!!!
Button Making with Peak Adventures
Choose from several collectable designs and make your own button to throw on your backpack, tote bag or fanny pack.
Campus Resource Fair
Come out and learn more about the various campus programs and play their fair games to earn some swag and prizes.
Programs Include:
Residence Hall Association
Martin Luther King Jr Center
Financial Wellness Program
Serna Center
Dreamer Resource Center
Sacramento State Career Center
Student Health & Counseling
University Union Unique Programs
And MORE!!!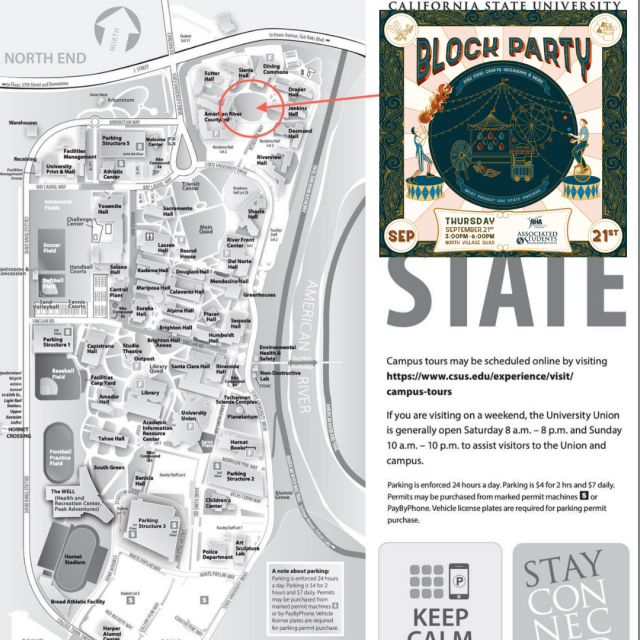 Learn more about ASI Week- Here