ASI Food Pantry Volunteer Opportunities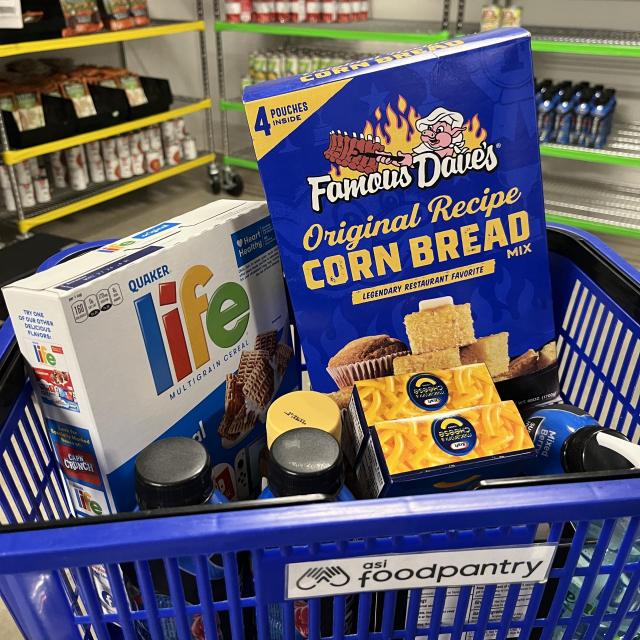 Food Pantry Volunteers assist with

stocking items, greeting students at check-in, organizing inventory, and distributing food during Free Groceries Pop Ups.
Volunteer opportunities are available for students and the general public.
You must :
Be 18+ years old.
Have proof of COVID-19 vaccination to volunteer whether you volunteer once or multiple times this academic year (September 2022 – May 2023).
Sign a volunteer waiver form (good until May 2023).
Attend a brief volunteer training session at your first shift with the Food Pantry Staff Team that will cover daily operations, goals for the day, and food insecurity basics.
Tracking Hours:
We track all volunteer hours and can provide volunteer hours verification receipts if you are seeking to:
Earn credit for courses, including Service-Learning classes (when approved by instructor).

Receive Leadership Initiative certificate credit.

Contribute hours for service-oriented Fraternities/Sororities/Clubs.
Not sure when you'd like to volunteer? Share your contact information with our team to receive more information on volunteering by clicking here!